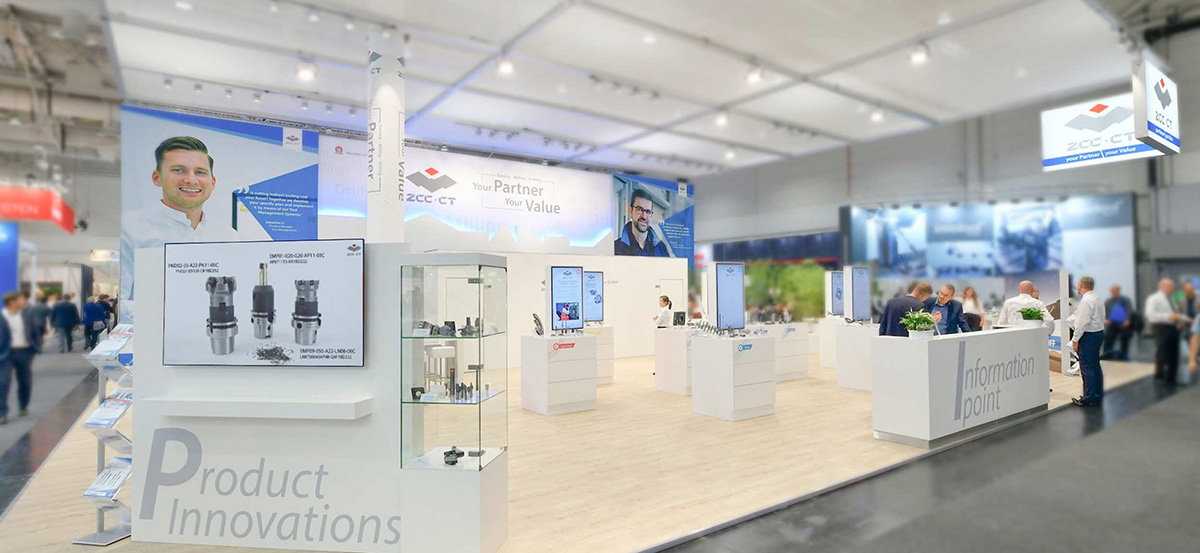 Zhuzhou Cemented Carbide Cutting Tools
Zhuzhou Cemented Carbide Cutting Tools Co., Ltd. (ZCC-CT) located at Zhuzhou, Hunan in the People's Republic of China belongs to the ZCC-Group. Since its foundation in 1953, the enterprise has become one of the world's leading carbide-manufacturers, with more than 2,000 employees working in carbide product production using to the latest technologies and highly qualified staff.
Using the latest production technologies, ZCC-CT produces high quality and high performance cutting tools. The extensive product range includes carbide indexable inserts (coated and uncoated), indexable insert made from cermet, CBN, PCD and ceramics, solid carbide tools, as well as tool holders and milling bodies. ZCC-CT is a long-term and reliable partner in the global metal cutting industry.
Research and development has a very high priority at ZCC-CT. In production departments the world's most modern equipment and advanced machinery from Germany and Switzerland is used, and company new machine investments is always higher than the Industry averages.
The production and administration in China is subject to the ISO 9001:2008 standards and the environmental management underlies the ISO 14001:2004 standards.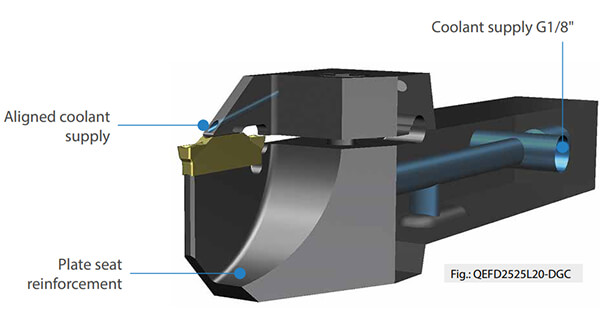 Precision monoblock holder
With internal cooling
SC Grooving system (for sliding head lathe machines)
Shank sizes ranging from 10×10 to 20×20 mm
Grooving widths from 2.0 to 3.0 mm
DG(S)C Grooving system (for greater depths)
Shank sizes ranging from 16×16 to 25×25 mm
Grooving widths from 2.0 to 6.0 mm
YOUR BENEFITS
100% chip control during machining of long chipping workpiece materials
Economic design of the tool system with an interchangeable cassette, to minimize tool damage in case of crash
Cassette available in alternative materials where needed
The interlocking between cassette and base holder guarantees maximum rigidity and security
The clamping system additionally reduces vibrations
Holders are available with any relevant machine tool interface
Primary workpiece materials
Main industry segments and components
Large diameter bearing industry