Enclosed Design Marking System
Enclosed.
Efficient.
Especially Safe.
Integrated self-shutdown system and the optional waste air exhaust system ensure the health condition and the safety of the operating personnel.
When the door opens unexpectedly, or emergency button is pressed down, the system will automatically shut down.
From 20W to100W, we will provide the most suitable laser marking source based on your needs. No matter you want annealing, engraving, ablating, etc., GQ 20A1 can achieve your desired results with no problem. Focus finder system, pilot laser, easy to use software, motorized Z axis, all integrated features will make your marking process more efficient and productive.
Open Table Design Marking System
Diverse.
Precise.
Easy to use.
Open table design, which gives you the maximum flexibility during your marking process. You can put many different sizes of workpieces on the table.
With our focus finder system, pilot laser, easy to use software, motorized Z axis, your production process will be more efficient and productive.
Besides, the open table design also makes it easier for you to integrate GQ 20A into your production line.
Hand-held Fiber Laser Marking System
Robust.
Portable.
Flexible.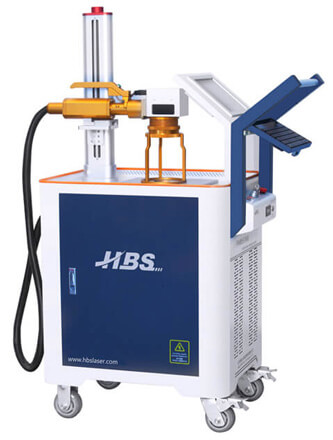 GQ 20C has a portable laser marking head and robust laser source, makes it easier when you are marking complex, heavy objects. Pre-adjusted focus point allows you to mark quick without checking the focus system. Air-cooled laser source makes it robust under harsh environment, and optional battery powered mode allows you go deep into a complex environment and mark with no power supply cable attached.
The marking process are very easy to learn and easy to operate. Under hand-held marking mode, simply press the green button, and you can finish pilot laser positioning, laser marking at one time. Besides, you can also use GQ 20C as a table design working station, in case you need to put workpiece on the table.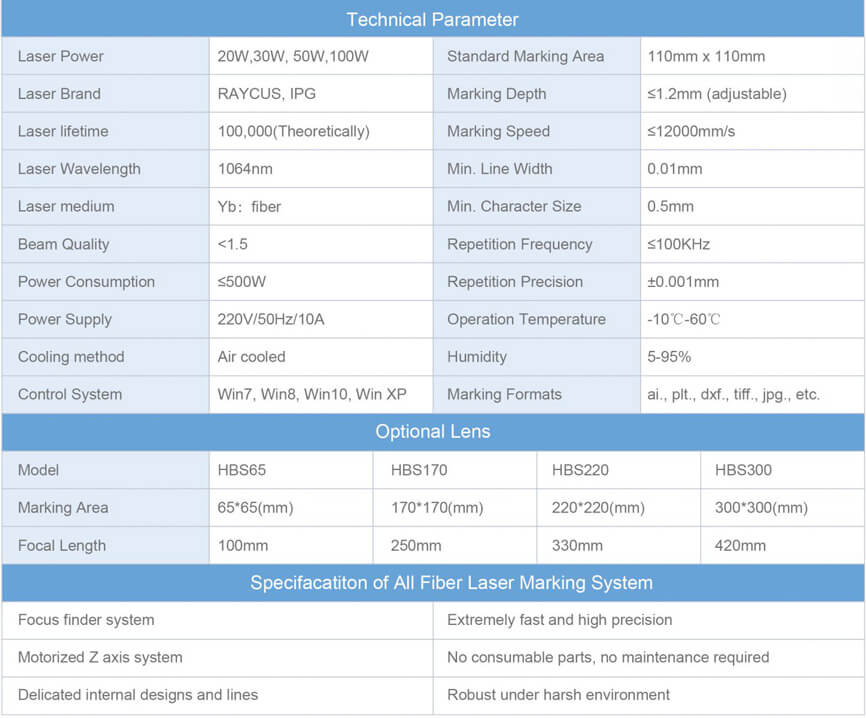 Maximum Flexibility.
Stable.
Reliable.
In fact, most of our products can be integrated into the mass production line easily. However, our GQ 20D is designed with maximum flexibility which makes it the most suitable one for marking on the fly.
Simply move GQ 20D to wherever you need it be, adjust X, Y, Z axis, and after simple sensor installation, your GQ 20D are all set and ready to mark. Extremely easy to move around, and extremely flexible. Besides, the marking head of GQ 20D can also be designed to rotate 180 degree, which gives GQ 20D the ability to complete the complicated marking task.
Mini Enclosed Design Marking System
The enclosed compact design, allow GQ 20E to be put on any table. Fully enclosed design ensures your health and safety. Meanwhile, the high-performance laser source assures you the fine quality of the marking results.
Focus finder system, pilot laser, easy to use software, motorized Z axis, emergency stop function, all integrated features will make your marking process more safe, efficient and productive.
HBS-GQ-20J 20W portable laser engraver is the newest laser marking machine that we provided.
Its size is small, can be put on the table, the customer can use this machine to characters, text, logo, QR code, etc.
Pilot laser will help you with the alignment process, it can either show a box or the exact contexts that you want to mark on the workpiece.
Our easy to use focus finder system, enable you to find the correct focal points with no problems, efficient and saves you more time.
To ensure the top quality and satisfactory user experience, our HBS Products fully comply with EU laser safety regulations.
In HBS, we offer solutions to integrate our products into your production line. Easy installation and integration.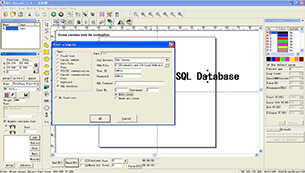 In HBS, we strive to make your factory more efficient and smarter, our Software has integrated with SQL database and equipped with additional extension port, makes it possible to communicate with databases and other controlling parts.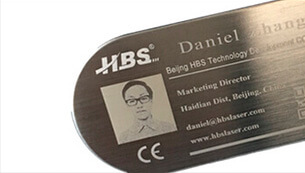 From a simple sentence to a complex photo, our products can mark a perfect result. Our software support image formats, like jpg; bmp; gif; tga; png; tif.
We offer varieties of marking accessories to support your unique marking needs.
Internal Structure of Supply Unit

All control units of our marking system are well organized and integrated in our supply unit.
Fiber laser marking has a wide application range. It can be widely used in IC chips, computer accessories, industrial bearings, watches and clocks, electronic communications products, aerospace components, all kinds of auto parts, household appliances, hardware tools, molds, wire and cable, food packaging, jewelry, tobacco and military affairs, and many other Fields which needs graphics and text markup, as well as assembly line assignments.